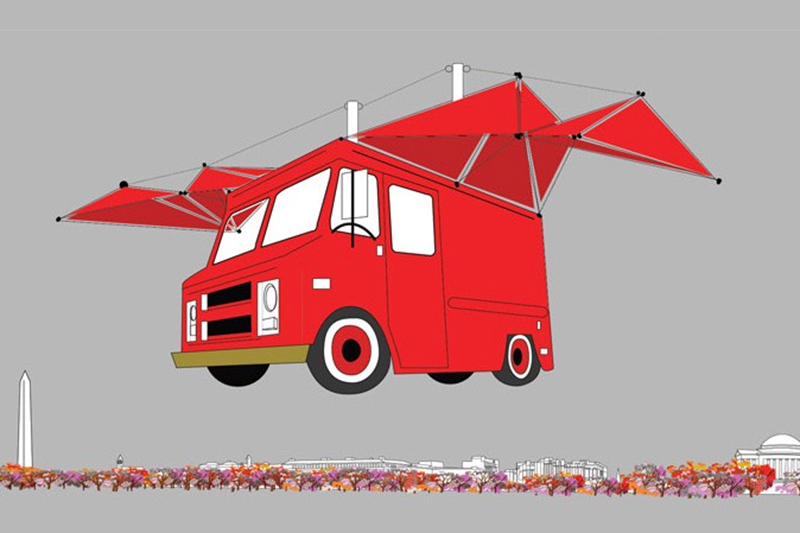 Re-Museum
A project of the 5x5 Festival, Washinton DC
Floating Lab Collective
The Floating Lab Collective is a mobile research lab that investigates new ways of generating and amplifying community identities and culture. Its' goal is to uncover the impacts of existing social conditions and publicly leverage cultural values that imagine the potentials for future, radically changed communities. In this project, The Floating Lab Collective has developed the The Re-Museum, a project created to mirror the process of collecting, displaying, attributing value to, and commodifying art objects by the institution.
Recognizing that souvenirs play a familiar role in the reinforcement of national ideologies, beliefs and rituals, The Re-Museum is selecting an array of souvenirs drawn from and representing issues and aesthetics embedded in our local communities. Through a variety of workshops and conversations created in partnership with local community centers we will select significant objects, sites, narratives and images from various DC communities to be housed in the Re-Museum.
The Re-Museum is part of The 5×5 Project, a temporary public art installation commissioned by the DC Commission on the Arts and Humanities's. Throughout the months of March and April twenty-five groundbreaking temporary public art installations will be installed concurrently throughout the District of Columbia. The Re-Museum wil be making weekly stops at locations ranging from the Corcoran Museum to outdoor parking lots in Colombia Heights and Recreation Centers in Deanwood.