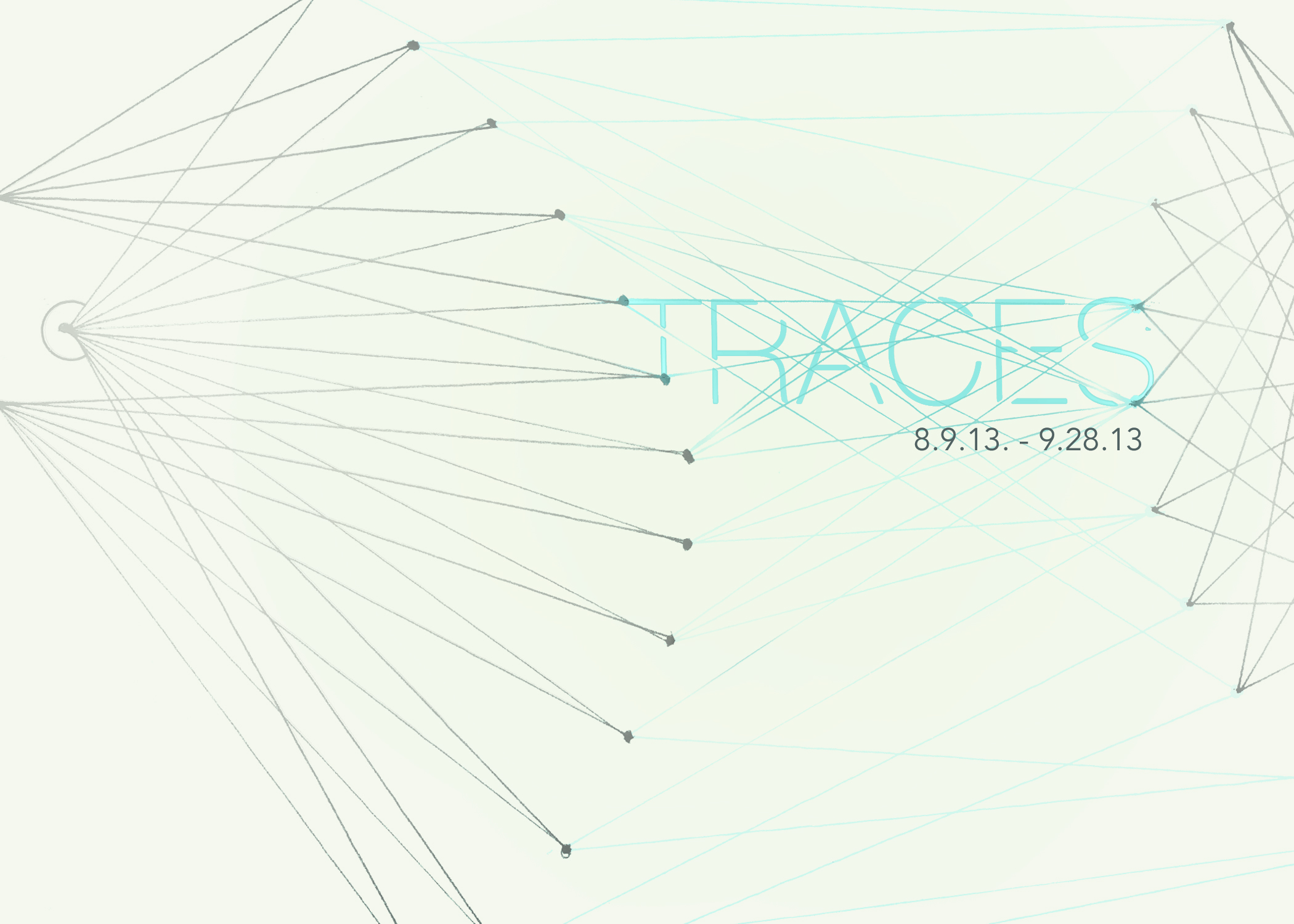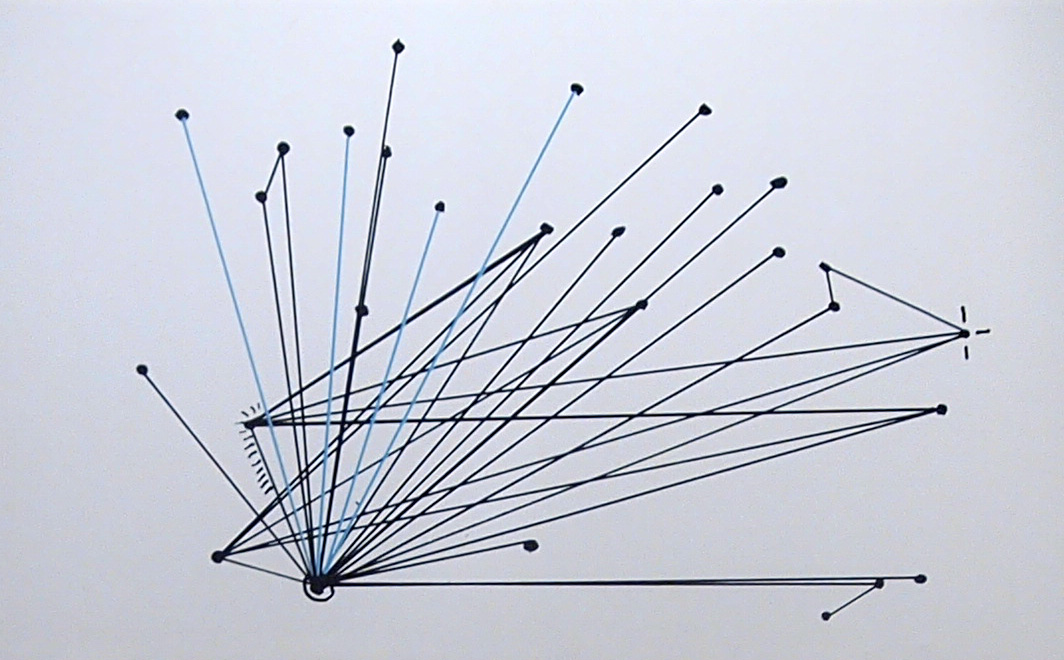 TRACES/TRAZOS
An exhibition at Galería de la Raza
August-October, 2013
Curatorial Text
TRACES presented the work of emerging Mexican artists who weave indigenous ideologies into their contemporary practice. Each artist balances the pre-colonial with the present day, and together, present strategies for reflecting on rich ancestral wisdoms; strategies that call upon indigenous belief systems and traditional practices, paying homage to the past while offering a pause to our fast-paced culture in flux.
While some artists carry on the work of their families' heritage, others ground their practice in an investigation of the ancient traditions that permeate Mexico's cultural landscape. Included works incorporate a variety of mediums such as music, textile, beadwork and collage, as each artist draws on concepts such as indigenous autonomy, religious cosmovision, patterns of migration and collective practice.
Shown as a group, the works build upon indigenous histories and create new cultural myths. Each artist evidences the persistence of indigenous ideology in a world consumed by progress, globalization and mass media culture. They illustrate models for cultural preservation and articulate complexities of identity, as seen in the work of Alberto Ruiz, whose textile pieces visually connect the ancient codex and modern circuit boards as carriers of information. Ruiz's multimedia practice is grounded in his Zapoteca family's tradition of weaving and is further informed by an interest in archiving patterns and methods unique to this practice that are at risk of being lost.
The work of the 'Utari Blackbox', a collaborative project melding modern design with the practices of urban Huichol artisans, furthers this notion of cultural preservation by creating unique, handmade objects which convey concepts of Huichol identity. Their collaborative process of merging tradition and design presents an inquiry into the derivation of value, honoring the handmade while introducing artisans to new, more sustainable models of production. Rather than fetishize or exotify indigenous cultures, each artist offers innovative perspectives that integrate past with present to offer new insights and potentials. This concept is illustrated in Daniel Godinez's sound-based installation Tequio-Rolas in which the tequio – a traditional form of decision-making and collectively distributing work – plays a central role. In his abstract renderings, Godinez maps patterns of energy exchanged during collective meetings held at the Asamblea de Migrantes Indigenas (Assembly of Indigenous Migrants) and then translates these into sound-based experimentations improvised by young musicians of the assembly. Godinez's relationship to the Asamblea is reflective of many artists in Mexico who seek to learn from ancestral collective practices, while simultaneously offering exercises based in contemporary artistic practice.
Together, the works in TRACES articulate notions of present day place, space and culture by calling on teachings of the past. Jimena Medoza explores the existence of hybrid identities and the formation of new cultural myths. Her works merge fact and fiction to examine cultural narratives and the impact cultures have on one another. Similar themes are explored in the video compilations of EDELO Residencia, which call upon pressing issues facing indigenous cultures, such as state-repression, land rights and the complexity of living in urban centers. TRACESillustrates how ancient traditions endure in spite of many governmental policies that adversely affect the vitality of indigenous cultures, eradicating the past in the name of progress.
Invited artists honor and integrate ancient thought into their contemporary practice, and through careful investigation and experimentation, produce work that asks how we can learn from ancestral wisdoms in the face of modern progress.